are simply the most efficient and cost-effective way to deliver your message!
We offer a large selection of styles, sizes and prices.

Short on space?
A small tabletop stand may be just what you need. At just over 8.5 by 11, you can give your business a professional edge without taking up extra space.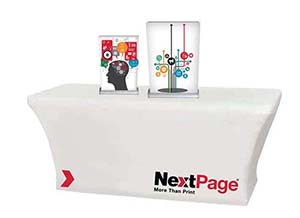 Have an entire wall you want to brand?
Imagine a single banner nearly 6 feet wide and 10 feet high!
You will be able to tell your story in living color in a single graphic.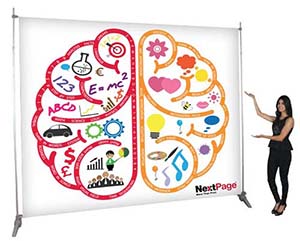 In case you're thinking even bigger,
we can design a series of stands that visually link together, and then you have an unlimited space to tell your story.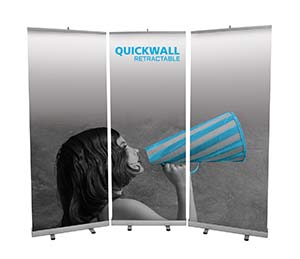 Best of all,
our retractable banner stands are easy to set up, use and transport!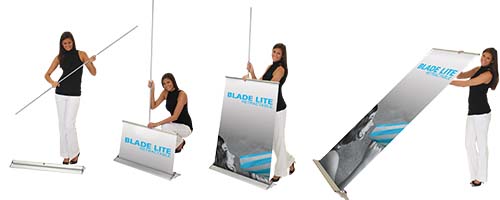 Retractable banner stands from PrintBig are great options for:
Trade Shows
Point of Sale
In-Store Signage
Presentations
Special Events
Branding
Promotions
Barriers
Our banners and stands will make your brand stand out in a BIG way! PrintBig offers a large selection of options to fit every need, event and budget. Padded carrying cases and equipment warranties are included with most options. Plus, many accessories are available, including lights, shipping containers, and additional table space.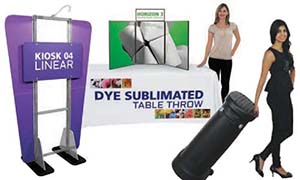 No matter your needs, PrintBig will work with you to find the best solution for your situation!

Contact us today to see what we can do for you!